Violence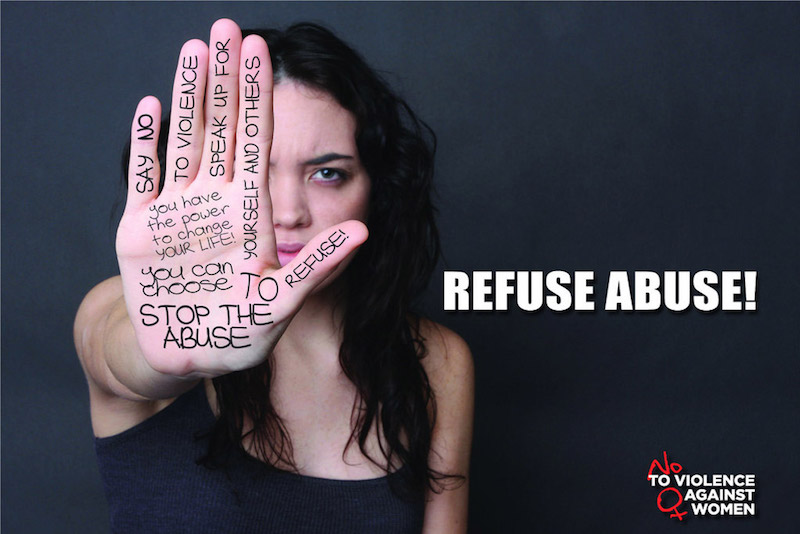 Amnesty International
About Amnesty International
Amnesty International is a global movement of people fighting injustice and promoting human rights.
We work to protect people wherever justice, freedom, truth and dignity are denied. Currently the worlds largest grassroots human rights organization, we investigate and expose abuses, educate and mobilize the public, and help transform societies to create a safer, more just world. We received the Nobel Peace Prize for our lifesaving work.
Our Mission
Our vision is of a world in which every personregardless of race, religion, ethnicity, sexual orientation or gender identity enjoys all of the human rights enshrined in the Universal Declaration of Human Rights (UDHR) and other internationally recognized human rights standards. The UDHR states that the the recognition of the inherent dignity and of the equal and inalienable rights of all people is the foundation of freedom, justice and peace in the world.
How We Work
Amnesty International unites people from all over the world to fight for human rights using our signature tactics:
Research
Amnesty International keeps vigilant watch on the rights of people around the world and publishes hundreds of independent reports based on our rigorous research, free of corporate and government influence.
Action Through our dynamic campaigns and longterm casework, Amnesty International members propel key human rights concerns and stories of individuals at risk into the glare of the international media and demand the attention of government officials, corporations, international institutions and policy makers.
Advocacy
We combine highlevel legislative work, media outreach and grassroots mobilization to shape and promote legislation and policies to advance human rights, protect individuals and free prisoners of conscience.
Author J.K. Rowling (Harry Potter series), who once worked in Amnesty Internationals research department, describes our work this way: Ordinary people, whose personal wellbeing and security are assured, join together in huge numbers to save people they do not know, and will never meet. My small participation in that process was one of the most humbling and inspiring experiences of my life.
Who We Are
Our Beginnings
The Amnesty International story shows the power of one person to literally change the world. In 1961, British lawyer Peter Benenson read a newspaper story about two Portuguese students who were jailed for raising their glasses in a toast to freedom. Appalled by this injustice, he was spurred to action. He published an appeal in The Observer newspaper urging readers to write letters on behalf of prisoners of conscience around the world. His appeal sparked an international grassroots campaign to protect human rights and Amnesty International was born.
Built by Volunteers
Currently the worlds largest grassroots human rights organization, Amnesty International is a global movement of people fighting injustice and promoting human rights. For half a century Amnesty International has borne witness to abuses and atrocities, has offered hope to the oppressed and forgotten, and has campaigned with innovation and determination for justice. It has played a leading role in making torturers international outlaws, in ending the untouchable status of leaders accused of human rights crimes and in achieving unstoppable momentum toward a death penaltyfree world. We received the Nobel Peace Prize for our lifesaving work.
The Organization Today
With more than 3 million supporters, activists and volunteers in more than 150 countries, and complete independence from government, corporate or ideological interests, we work to protect human rights worldwide. Our global headquarters is based in London, and we have established organizations in 68 countries. Amnesty International USA is the largest country section of the organization with nearly 250,000 members, who work for human rights independently, through national online networks, or with high school, college or community groups.
Amnesty International is funded by dedicated individual supporters and foundations to safeguard our objectivity and ensure that our research is not funded by governments and corporations. We thank these dedicated donors for their contributions to the fight for dignity and freedom.
Our Achievements
Because factbased reports alone are not enough to persuade corporations, governments and others who hold power to respect human rights, Amnesty International builds and mobilizes the grassroots power of millions of people to effect change. Amnestys massive and unrelenting pressure has brought about transformational developments:
Ten of thousands of prisoners of conscience have been released from unjust detention. This includes Burmese opposition leader Daw Aung San Suu Kyi, who was released after 15 years of detention following more than 20 years of Amnesty campaigning on her behalf;
We garnered the public support necessary for the adoption of the United Nations Convention Against Torture and for individual governments to ratify the Convention and bring domestic laws into conformity with it;
We generated the global support necessary for the establishment of the International Criminal Court, so that those responsible for genocide, war crimes and crimes against humanity will face justice;
Our decadeslong campaign has led to the death penalty being abolished in law or practice in twothirds of the worlds countries a sea change from the 1970s, when only 16 countries had abolished capital punishment;
Our research and vigorous campaigning led to the enactment of the U.S. Tribal Law and Order Act to stop the epidemic of sexual assault of American Indian and Alaska Native women;
The December 2010 Global Writeathon, the annual letterwriting marathon for prisoners of conscience and human rights defenders, resulted in positive developments in five of the ten cases, within just months.
Here is a link to their site: http://www.amnestyusa.org/
Sponsoring Advertisers
The following advertisers help make your donation a reality!